THE BITTERROOT FOOTAGE

The Photos
Photo #1: Strange Character holding a cane.
It looks like he/she is watching at something.
Photo #1b: Back of one of the photos.
You can read the word "Bitterroot"
Photo #2: It looks like the same character as in the first photo.
Looks like he's in the woods and holding some kind of bag.
Photo #3: There's a table with some things on it.
Also there's a bag on the floor, tied with a rope and chains.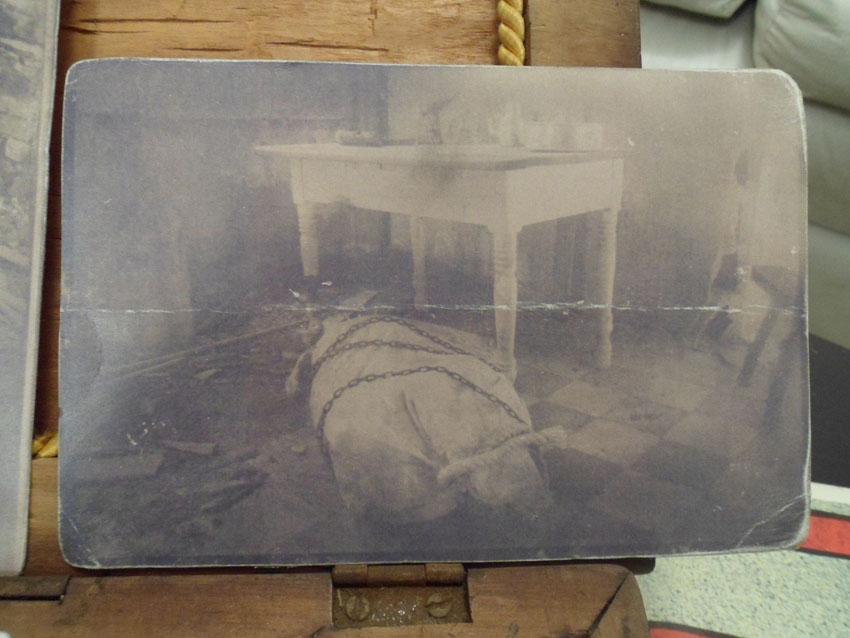 Photo #4: We can see the same character as in the other photos.
Also he/she is in some kind of old house.
A video showing the photos